Dance classes for ages 3-5 years!

Do you have not quite 3 year old? Check out our Tiny Dancers program!
Does your little one love to twirl, leap, hop, play make-believe and dress-up?
He or she would love our Leap 'N Learn classes!
A magical introduction to ballet training in an developmentally appropriate and inclusive way.

Why choose LEAP 'N Learn?
Leap 'N Learn focuses on the basic elements of:

Physical space and how we relate to it as an individual and a group member
Locomotor and non-locomotor movements
Musical awareness
Opposites, directions, and pathways
Elementary positions and movements of ballet

In addition to these physical elements, our dance program integrates the intellectual concepts of:

Self-awareness
Teamwork
Creative expression
Imagination
Basic body and health awareness

Leap 'N Learn also helps children learn the basics of classroom behavior and manners, which include learning how to take turns, following another dancer or leading the way, waiting patiently, working together with others, and having a positive attitude.

Concepts are explored throughout the year such as classroom etiquette, musical awareness, relationships to the working space and stage, expressing emotion through movement, and pantomime.

Leap 'N Learn classes in the early childhood program are grouped into age-specific levels for three- to five-year-olds, with the content based on age-appropriate developmental skills.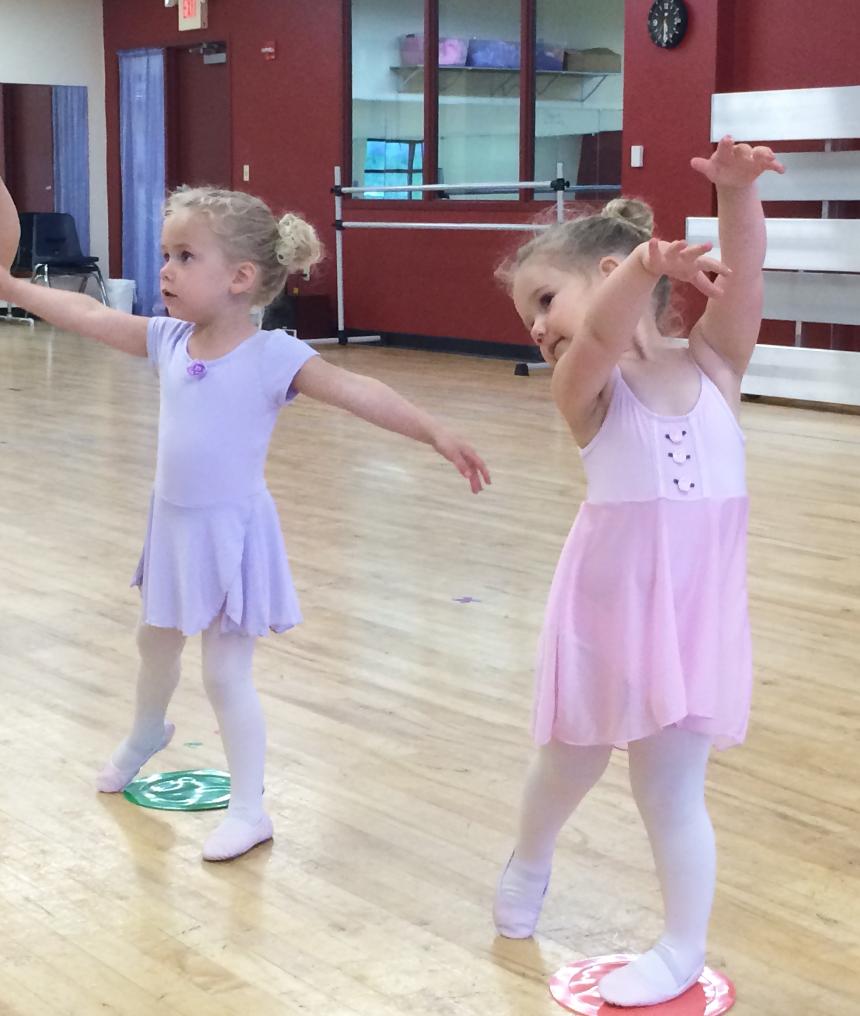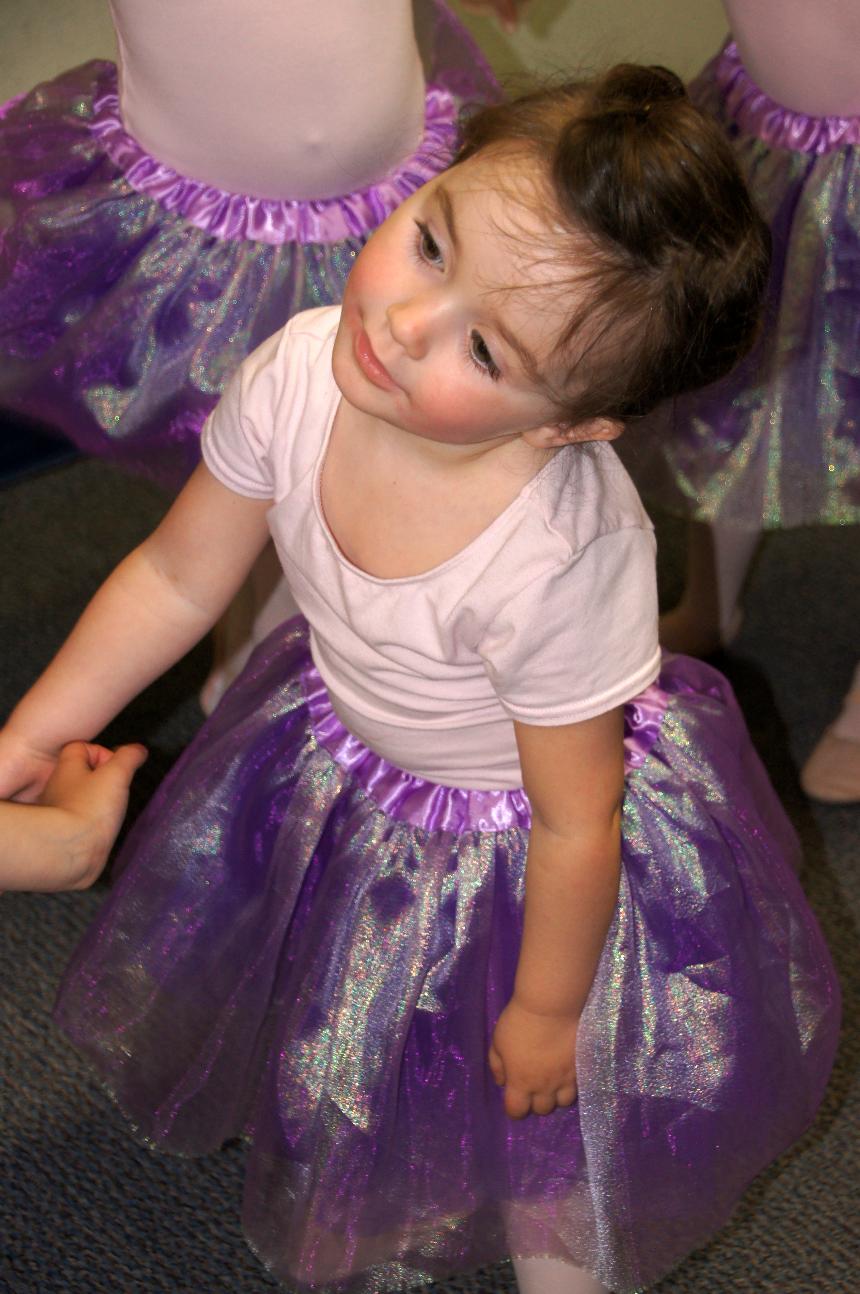 7 REASONS PARENTS LOVE OUR CLASSES
Class Times To Fit Your Schedule: Classes available weekday

mornings

and afternoons as well as Saturday mornings.

Unlimited Make-Up Classes: Flexible around illnesses & vacations.

Caring Instructors

who can't WAIT to share their love for dance with your little one!

Imaginative Themed Classes. New themes every session.

Parent Performance at the end of each session.

Family-Friendly Environment. Comfortable waiting area, free wifi and viewing windows so parents can watch the fun!

All-Inclusive Tuition.

No other expenses outside of your session fee ever!
"Stephanie is very patient yet firm with children. She really works with their abilities, while gracefully nudging them forward to learn, grow, and improve in ballet. My daughter and I have met great friends in participating in ballet and could not have chosen a better studio and teacher. Love,love,love ballet!!!" JP

"My 3-year old loves her dance class with Ms. Stephanie. It's her favorite day of the week. She has learned so much and is excited about coming every week. " LD
"S. (3) has been so happy with dance class. She wishes she could go every day. I've never seen her so inspired, attentive and engaged. Thank you and her other instructors, Morgan and Olivia, for helping this experience be positive and life fulfilling for S." BL
Imagine your child dashing out of class excited to share what she learned that day and show off her hard-earned sticker!
Then, watch them beam with pride as they perform for you during Parent Performance Week!
Program Structure & Fees
Our Program is based around

10 week sessions

(shorter sessions during the summer)that incorporate several different themes each session.

The final week of each session is

"Parent Performance Week"

where parents are invited into the classroom for a full demonstration of everything we've learned over the session.

Costumes for Parent Performance

Week are supplied on a "dress-up" basis so there is nothing extra to purchase Additionally, each child will receive her completed sticker chart to

celebrate her achievement.

Fees are $150 per 10-week session .

Dance dress (leotard) included.

​

​

We offer

unlimited make-up classes

within each session to allow flexibility around vacations and illnesses.
Summer 2018
Two 4 week sessions of classes ($57/4 classes)
Session I: June 4-30
Session II: July 23 - Aug. 18
Monday 5:15-6:00 pm
Wednesday 4:45-5:30 pm
Thursday 10:15-11:00 am
Saturday 9:30-10:15 am (Session II only)
How to enroll:
Click on the Register button to get to our registration page. Choose the correct season, "Summer 2018 - Children Session I or II" and then your preferred class time from the schedule. If the class title appears in red, it means the class is full.
Our Fall Session will start in late August. We will be offering classes for ages 3/4 and 4/5. Registration will open in June.
Risk-Free New Student Guarantee: If you decide the class isn't a good fit, you can request a refund for the remainder of the session up through the second week of the session.
What to wear?
Girls: Any color leotard, tights and ballet slippers. For your convenience we sell a uniform package for $35.
Boys: Shorts and a T-shirt and black ballet slippers. Ballet slippers are available for $15 at our office.