Ages 5-7: Introduction to classical ballet components including the French vocabulary, safe technical practices for elementary turnout, development of foot articulation, flexibility, strength and stamina combined with rhythmic exercises as well as creative and dramatic movement allowing for fun and personal expression. (Sept-May, 45 minutes)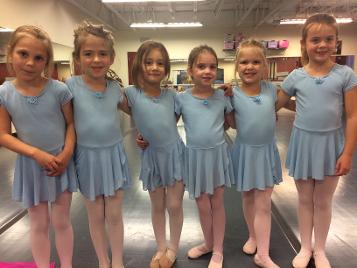 Summer 2018
Two 4 week sessions: June 4-30 and July 23-August 18
Monday 6:00-6:45 pm
Thursday 11:00-11:45 am (July/Aug only)
Saturday 8:45-9:30 am (July/Aug only)
Summer tuition is $57 for 4 weeks of classes and does not include dancewear.
Complete uniform (leotard, tights, shoes can be added for $35)
Can't commit to weekly classes during the summer? Sign up for one or more of our Explore Ballet Summer Workshops!
Students attend one class per week. Classes missed due to vacation, etc. may be made up at a different class time during the same session.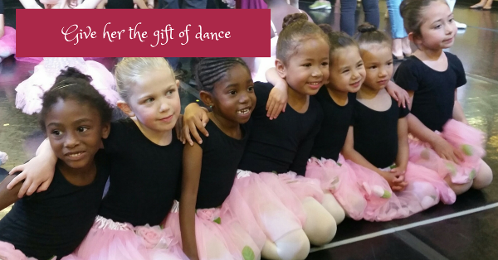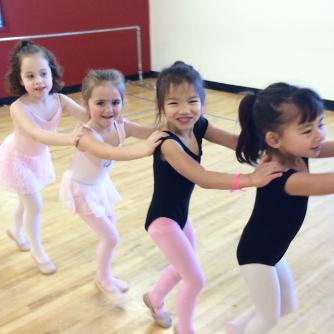 My daughter was in a session last year and LOVED it! At 6, she tends to be difficult to get out the door for activities but for Ballet Class, never a problem. Great teachers, great curriculum and a very professional end of year show. 5 stars!!! Ballet U Parent
About your child's teacher: Our children's classes are taught or overseen by Ms. Stephanie, who is a patient mother of four, a creative and experienced dance instructor and loves passing on her love of dance to children. Class sizes are kept small (max. 10 students) and manageable with the help of our teen class assistants.
"What should my child wear to Preballet class?"
Girls: Light blue skirted leotard (included with annualtuition), pink tights and pink leather ballet slippers (available at Ballet U); Boys: black leggings or shorts, white t-shirt, black leather ballet slippers.
If you already own dance wear in a different color it's OK to wear that until outgrown. Please do not purchase shoes at any of the big box stores. They are not leather and do not fit well. Contact us to get fitted for dancewear at Ballet U.