This year's featured composer is Johann Strauss II (1825-1899), affectionately known as the waltz king, but also prolific in writing marches, polkas, mazurkas and gallops. Writing his first waltz at age 6, his father preferred he become a banker. But, thankfully, Strauss II went on to form his own band at age 17 and composed hundreds of well-known works such as "The Blue Danube" and the operetta "Die Fledermaus".
It will be a great privilege to study, listen and dance to this gifted artist's works. We look forward to the choreographic development process and sharing the results with family and friends.
Ballet U takes pride in its Spring Showcases which, unlike standard dance recitals, take place on site with minimal rehearsals and no additional costs by incorporating vocabulary learned at each level in order to maintain technical studies throughout the course of the academic year. Costuming is simple and age-appropriate by loaning our dancers a Ballet U costume that fits right over their class uniform. Additionally, Ballet U allows students to choose participation and requests only a small donation at the door, but still offers options to purchase DVD's or photos.
All students in levels Preballet, Youth I, Youth II, Youth III, Youth IV and Adv. are invited to participate. Our Kids and Teen Jazz/Hip Hop classes will also be performing. Since it is a wonderful opportunity for dancers to demonstrate what they have learned and to see other class levels at work, it is assumed that all students will participate. So that in-class choreography can be appropriately prepared, please contact us immediately if you are not planning to perform. If you choose to participate, regular attendance during the 10 weeks before the Showcase is required!
Performances are on Friday, May 15 at 6:30 and on Saturday, May 16 at 1 pm and 3 pm
Parents and friends are invited to attend ONE performance and will be able to reserve their preferred time starting in late April.
Dancers will be performing in ALL THREE performances and are also required to attend a dress rehearsal on Thursday May 14 as well as warm-ups and run-throughs before each performance. Please make note of the dates and time listed below and notify your teacher about any conflicts.
Thursday, 5/14, 5:30-7:00 pm (Adv./YIV dancers stay until 8 pm) Warm-up, Staging/Walk through, Run as show
Friday, 5/15, 5:00-6:00 pm Warm-up/Walk through, 6:30-7:30 Show
Saturday, 5/16, 12:00 pm Warm-up and Walk thru, Shows at 1 pm and at 3 pm, Clean-up 4:00-5:00 pm . All parents stay to help.
All choreography will be learned during the last 10-20 minutes of class beginning in March. Students with more than 2 absences during March, April and May may lose their privilege to perform.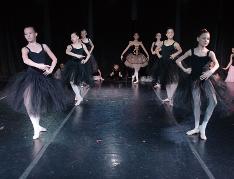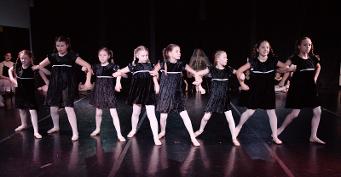 2014 Showcase - Coppelia's Toy Shop