New Classes starting in January
Classes for Children and Adults
Register now for one of our new in-studio classes starting in January 2021. Limited spots available.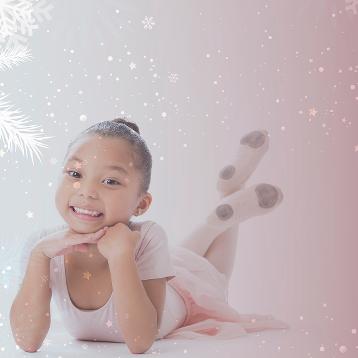 Register NOW and start dancing with us
in January!
The following new classes will start in January:
Tuesday, 10:45-11:30 am, 1,2,3... Dance with Me! - Toddler/grown-up dance class (6 weeks - 1/12-2/16. -$90)
Winter Session for ages 2.5-3 Tiny Dancers and ages 3-5 Leap N Learn 3/4
morning, afternoon and Saturday classes (12 weeks - 1/4-3/27 - $150/$180)
Tuesday, 7:00-8:30 pm - Ballet for New Adult Beginners (10 weeks - 1/12-3/16 - $167)
22 weeks of classes (starting the week of January 4 through the end of our dance year in mid-June; $65/month - includes end-of year performance):
Wednesday, 5:00-6:00 pm - Youth 1A Ballet for ages 7-9 with no or little previous experience
Saturday, 9:40-10:40 am - Leap N Learn 5/6 - Preballet for ages 5-7
We also have openings in our Monday and Wednesday classes for this age group.
Please inquire about space in our other classes!
Do you have any questions about our programs, COVID-19 policies or maybe have a child that's older or younger?
We're happy to recommend just the right class for you or your child or
answer any questions you might have. We can also set up private or semi-private lessons.
© Copyright Ballet U, LLC