Dance classes for ages 3-5 years!
Does your daughter love to twirl, leap, hop, play make-believe and dress-up?
Then she will love becoming a Princess Ballerina!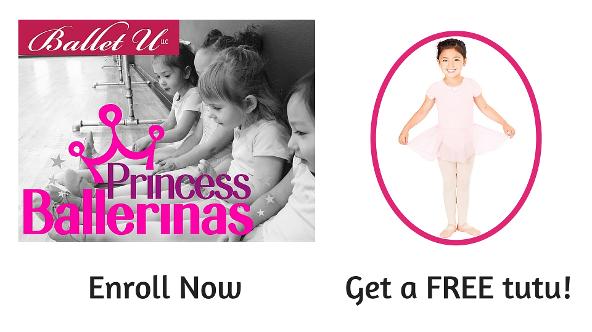 Each week she'll hop, skip and twirl through an imaginary adventure!
By encouraging your child's creativity and independence in a fun and nurturing atmosphere
you'll see your child blossom before your eyes!
Why choose Princess Ballerinas?
Class Times To Fit Your Schedule: Classes available weekday mornings and afternoons as well as Saturday mornings.

Unlimited Make-Up Classes: Flexible around illnesses & vacations.

Caring Instructors who can't WAIT to share their love for dance with your little one!

Imaginative themed classes. New theme every 3-4 weeks!

Parent performance at the end of each session.

Family-Friendly Environment. Comfortable waiting area, wifi and viewing windows so parents can watch the fun!

All-Inclusive Tuition. No other expenses outside of your session fee ever!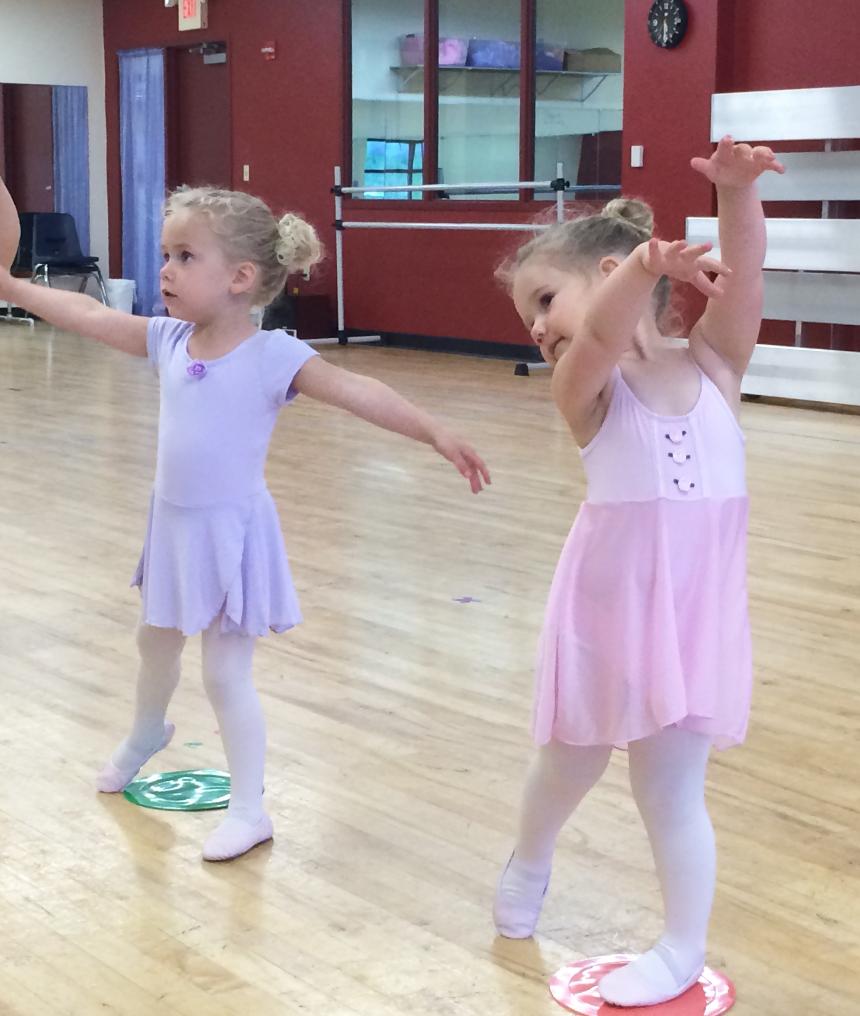 "Stephanie is very patient yet firm with children. She really works with their abilities, while gracefully nudging them forward to learn, grow, and improve in ballet. My daughter and I have met great friends in participating in ballet and could not have chosen a better studio and teacher. Love,love,love ballet!!!" JP

"My 3-year old loves her dance class with Ms. Stephanie. It's her favorite day of the week. She has learned so much and is excited about coming every week. " LD
"S. (3) has been so happy with dance class. She wishes she could go every day. I've never seen her so inspired, attentive and engaged. Thank you and her other instructors, Morgan and Olivia, for helping this experience be positive and life fulfilling for S." BL
Imagine your child dashing out of class excited to share what she learned that day and show off her hard-earned sticker!
Then, watch your daughter beam with pride as she performs for you during Parent Performance Week!
Program Structure & Fees
Our Program is based around

10-week sessions

that incorporate a

new theme, music, new skills and a different performance routine

every

3-4

weeks.

Week 10 of each session is

"Parent Performance Week"

where parents are invited into the classroom for a full demonstration of everything we've learned over the session.

Costumes for Parent Performance

Week are supplied on a "dress-up" basis so there is nothing extra to purchase. Additionally, each child will receive an

Award Certificate

to reward and celebrate her achievement.

Fees are $150 per 10-week session.

​

​

We offer

unlimited make-up classes

within each session to allow flexibility around vacations and illnesses.
What Happens In A Princess Ballerinas Dance Class?
Each class begins by warming up our muscles, gentle stretching and some strengthening exercises during a

circle warm-up.

We

practice our Princess Ballerinas dance moves

(and review their french names) like relevé, plié, tendu, pass

é

.
We

travel to magical lands and pretend

to be things like beautiful flowers, fairies, birds, butterflies and, of course, princesses, all while practicing our listening skills and making new friends.

We experiment with an

ever changing assortment of props

, such as silk flowers, colorful scarves, hoops and wands.

Every few weeks we introduce a

new magical theme like A Royal Ball, Fairy Garden Adventure or Winter Wonderland.

We

practice our

Princess Ballerinas dance

that we can't WAIT to perform for you in class at the end of each session in a fancy costume (dress up-only).

We end each class with a special

good-bye dance

and each child

getting a sticker

to reward and celebrate her progress and success!
We are NOW ENROLLING for our fall session that runs 9/7-11/14/2016.
​

New Student Special:
Enroll for fall and we'll send your child a FREE tutu (leotard with attached skirt) in the mail! While supplies last. (Arrives about a week after enrolling.)
Fall 2106 Class times:
Monday 5:15-6:00 pm
Wednesday 4:45-5:30 pm
Thursday 10:15-11:00 am
Friday 10:00-10:45 am
Saturday 9:30-10:15 am
Session dates: 9/7/2016-11/14/2016
How to enroll:
Click on the Register button to get to our registration page. Choose your preferred class time from the schedule. If the class title appears in red, it means the class is full.
Risk-Free New Student Guarantee: If you decide the class isn't a good fit, you can request a refund for the remainder of the session up through the second week of the session.