Stephanie Tollefson,
Owner and Director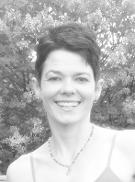 Stephanie is passionate about ballet and teaching. She grew up in Germany and danced throughout her youth and college years. After taking a break from dancing to raise her four children and establishing herself as a freelance translator she discovered Ballet U when one of her daughters wanted to take ballet lessons. A short time later, Stephanie was back in class herself and her love for ballet was quickly rekindled. She added more classes and after being mentored by Charmaine Ristow in her methods and teaching philosophies, began teaching children's and adult classes. In 2013, when the opportunity arose to take over ownership of Ballet U, Stephanie eagerly accepted the challenge of growing the program so that many more children and adults could dance and enjoy the benefits of the anatomically based study of classical ballet at any age. Stephanie is licensed in teaching Progressing Ballet Technique and is a certifies Leap 'N Learn instructor.
Karen grew up in Ames, IA, where she began her dance training at the Robert Thomas Dancenter. She fell in love with ballet there and has been dancing ever since, even through university and graduate school. While living in Chicago, IL for graduate school she continued advanced ballet training as part of the Ruth Page Center for the Arts Young Dancer Program. She loves both the technical challenge of ballet, as well as dance as a form of expression, and especially hopes to pass that on through her teaching, When she isn't in the dance studio, Karen also enjoys doing graphic design and illustration, as well as music production, and singing and playing the piano.
Judy Ferreri studied ballet with Moscelyne Larkin and Roman Jasinski of the Ballet Russe de Monte Carlo, studied ballet at the Melissa Hayden studio in New York City and studied modern dance at the Martha Graham Studio and Merce Cunningham Studio in New York City. She has performed professionally with the Tulsa Civic Ballet, and with various regional and university groups. She has given a solo and duet recital in New York City and was a founding member of Kanopy Dance Theatre.
Julia Fixel grew up in Russia where she began her formal training. She continued to dance professionally and teach at State University of Novosibirsk, Russia until she moved to Madison in 1997. Here she danced with Kanopy School and SMARTDANCE Company. At present, Julia works as a Physician Assistant at UWHC and enjoys dancing with Ballet U, Verona Youth Ballet as well as the Madison Ballet.
Charmaine Ristow,
Master Teacher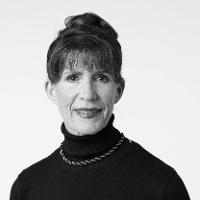 Ballet U Founder and Master Teacher Charmaine Ristow's lifelong dance background includes training, performing, choreography and teaching worldwide for prominent professional schools, including the UW Dance Major program, and classical ballet companies, co-founding the original Madison Nutcrackers, Kanopy Dance, MetroDance, Inc. and Ballet Madison and performing with Rudolf Nureyev, at the Milwaukee Ballet and Sweden's Cullberg Ballet. She is also the founder of the Verona Youth Ballet Nutcrackers. Ms. Ristow holds a degree in Special Ed and Early Childhood Teaching from the UW-Madison and is also a certified Pilates instructor, personal trainer and nutritional counselor. Her students can be seen performing worldwide in ballet and modern dance companies as well as directing their own schools and companies and/or still enjoying the benefits of dancing recreationally well into their 60s and 70s.
Capital Times article from 11/29/2015.