FALL REGISTRATION WILL OPEN ON TUESDAY, JULY 17!
Thank you for your patience as we transition to a new online platform.
Update (7/17)
I am still in the process of switching to a new system that is supposed to be much more user friendly. Unfortunately, it's not been that case at all and I am now reconsidering that move. We will be up and running tomorrow (7/18), either with the old system or the new one, provided that the company can fix the glitches by then.
Thanks for your patience! ~Stephanie
For currently enrolled families and new families looking to enroll in our summer programs.
QUALITY DANCE EDUCATION IN VERONA
Authentic classical ballet for every body
Ages 1.5 through adult, beginners through professionals
Non-competitive, nurturing environment



Instructors are experienced, professional teachers and performers
Teaching technical and personal excellence
Spacious studios inside the Verona Athletic Center
Private coaching for dancers, students and athletes
Performance opportunities include Verona Youth Ballet's Nutcracker Suite and Ballet U's Spring Showcase
It's never too late too start ballet! Do you dream of dancing but never had the opportunity as a child?
Did you grow up dancing and now as an adult you miss it?
Whether you start at age 5 or 10 or 15 or 50... we have a class for you!
We can't wait to help you reach your dance goals.
Call Stephanie at 608-620-5598.
My daughter was in a session last year and LOVED it! At 6, she tends to be difficult to get out the door for activities but for Ballet Class, never a problem. Great teachers, great curriculum and a very professional end of year show. 5 stars!!! Ballet U Parent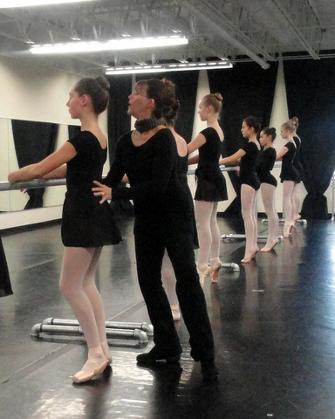 "I can't thank you enough for welcoming me and teaching me so much. Coming here has been valuable to my body, mind and soul. I feel I have grown exponentially as an individual." Adult Student

"My daughter LOVES coming to dance class every week!" BU Parent
"Performing in the Nutcracker made one of J's dreams come true along with my own childhood dream as I watched my daughter dance in a beautiful version of the Nutcracker Ballet! Your generosity and grace has made it possible and we love Ballet U!
J. has had so much fun working towards the Nutcracker with Miss Judy. She's so encouraging on many levels! I don't think there was ever a time where Jessica didn't think she could do something, because through Judy's eyes she could! What a breath of fresh air she is!"
BU Parent