PRESENTING
Little Red Riding Hood
June 3, 2:00 and 4:30 pm at Badger Middle School
Little Red Riding Hood
Experience the magic of storytelling through dance! We are excited to present this 60 min story ballet (created by Brian Norris) to the Verona community.

Our ballet students will be dancing alongside several local professional dancers, making this a special experience for both dancers and audience.
Saturday, June 3, 2:00 and 4:30 pm
Badger Ridge Middle School, Verona
Reserved tickets ($12-$25) are available now!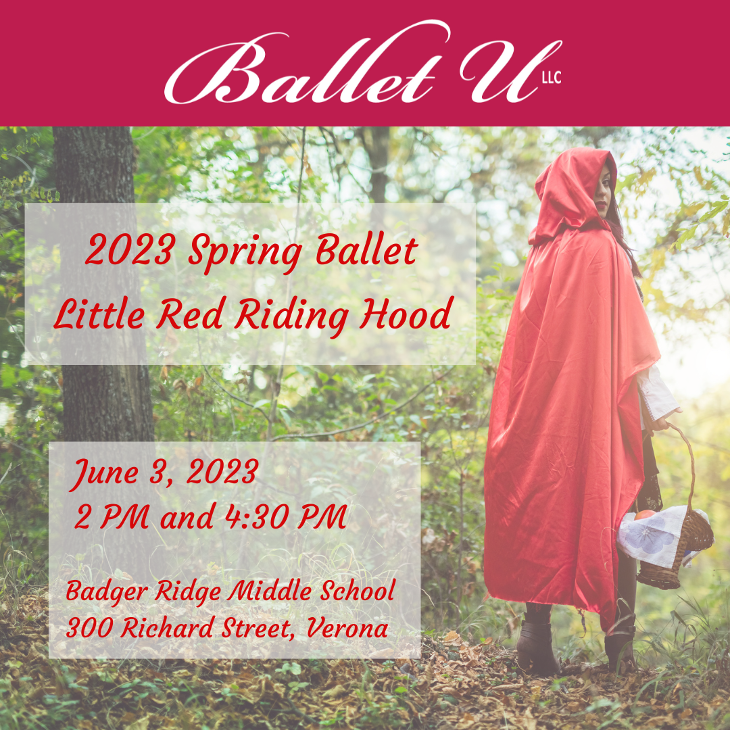 © Copyright Ballet U, LLC