Stephanie Tollefson, Owner and Director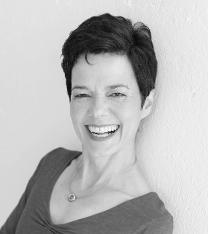 I have been passionate about ballet for as long as I can remember and hope to instill that same lifelong love for this beautiful art in our students of all ages by cultivating a studio atmosphere where everyone feels welcome and supported regardless of their background, age, or motivation.
I grew up in Germany and danced through my youth and college years. After my move to the U.S. my growing family kept me too busy to continue dancing and it wasn't until i was in my early forties that I found my way back into the ballet studio. In 2013 I had the opportunity to assume ownership of Ballet U and eagerly accepted this dream job with all its challenges and rewards.
I am continually exploring new ways to refine what we offer and how we can best serve our growing clientele. I am licensed in teaching Progressing Ballet Technique and am also a certified Leap 'N Learn instructor.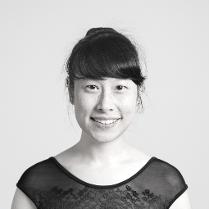 Karen grew up in Ames, IA, where she began her dance training at the Robert Thomas Dancenter. She fell in love with ballet there and has been dancing ever since, even through university and graduate school. While living in Chicago, IL for graduate school she continued advanced ballet training as part of the Ruth Page Center for the Arts Young Dancer Program. She loves both the technical challenge of ballet, as well as dance as a form of expression, and especially hopes to pass that on through her teaching, When she isn't in the dance studio, Karen also enjoys doing graphic design and illustration, as well as music production, and singing and playing the piano.
Karen is a certified PBT and Leap 'N Learn instructor and attended the CPYB Teachers Workshop in 2021.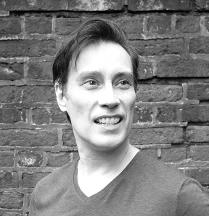 Brian received his initial training from Penny King, in Grants Pass, Oregon, and continued at Jefferson Performing Arts, in Portland, while dancing with their student company - The Jefferson Dancers. He was a dancer and Rehearsal Assistant with Les Ballets Trockadero de Monte Carlo, dancer and Ballet Master with Rochester City Ballet, and guested with New York Theater Ballet. His teaching credits include being on faculty at Draper Center for Dance Education, Nazareth Academy, Rochester Association of Performing Arts, and Springfield Ballet. He conducted master classes at Live, Shinjuku-mura in Tokyo, Dance Space in Kuala Lumpur, Malaysia, Missouri State University, and the American College Dance Association Conference. Brian was Artistic Director for Les Ballets Grandiva and Men On Pointe, Co-director and presenter for Mid-Pointe Project, and Associate Artistic Director of Springfield Ballet. He worked on development and served as Ballet Master for Man Dance Company of San Francisco, served a choreographic residency with Benjamin Breones Ballet in New York City, and attended the CPYB Teachers Workshop in Carlisle, Pennsylvania.
I find it my duty to inspire dancers to love ballet as much as I do. It's my intention to challenge them to reach beyond their perceived abilities, get them to work their full range of movement, and help them to find enjoyment in the simplest steps. It is important for me to create a fun environment in the studio, and keep dancers entertained (and focused) while helping them improve. I make it a point to give every dancer in every one of my classes attention and give constructive feedback no matter their skill or aspirations.
Judy Ferreri studied ballet with Moscelyne Larkin and Roman Jasinski of the Ballet Russe de Monte Carlo, studied ballet at the Melissa Hayden studio in New York City and studied modern dance at the Martha Graham Studio and Merce Cunningham Studio in New York City. She has performed professionally with the Tulsa Civic Ballet, and with various regional and university groups. She has given a solo and duet recital in New York City and was a founding member of Kanopy Dance Theatre.
Charmaine Ristow,
Guest Teacher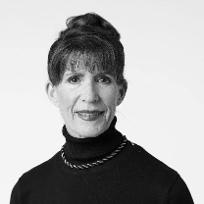 Ballet U Founder and Master Teacher Charmaine Ristow's lifelong dance background includes training, performing, choreography and teaching worldwide for prominent professional schools, including the UW Dance Major program, and classical ballet companies, co-founding the original Madison Nutcrackers, Kanopy Dance, MetroDance, Inc. and Ballet Madison and performing with Rudolf Nureyev, at the Milwaukee Ballet and Sweden's Cullberg Ballet. She is also the founder of the Verona Youth Ballet Nutcrackers. Ms. Ristow holds a degree in Special Ed and Early Childhood Teaching from the UW-Madison and is also a certified Pilates instructor, personal trainer and nutritional counselor. Her students can be seen performing worldwide in ballet and modern dance companies as well as directing their own schools and companies and/or still enjoying the benefits of dancing recreationally well into their 60s and 70s.
Capital Times article from 11/29/2015.