A dance class for toddlers and the grownups who love them.
Moms, dads, aunts, uncles, grandmas, grandpas, nannies - all are welcome!
Fall 2023 Sessions
Tuesday, 10:35-11:20 am, 9/12-10/17
Friday, 9:00-9:45 am, 9/15-10/19
$90 for 6 classes or drop-in for individual classes for $16.50
Dance class for ages 1-3 with a caregiver.
Join in and share the fun with your little dancer! The use of songs, rhyme, props and storytelling will guide your child through an exciting adventure. See your child's eyes light up, their confidence blossom and motor skills increase. The perfect way to introduce your little one to the wonderful world of dance and to meet little dancing friends!
Dance attire optional. Please wear movement friendly clothes.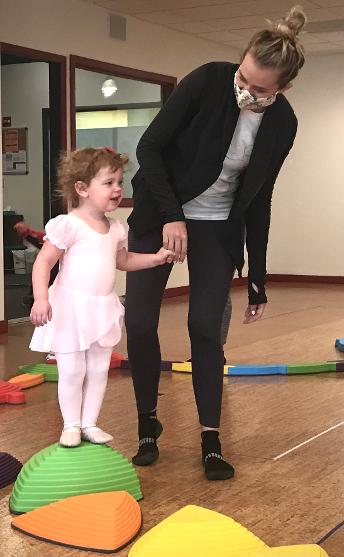 Do you belong to a Mom's Group or Play Group?
We'd be happy to design and host a custom class or class series for your group. Please contact Stephanie for more info.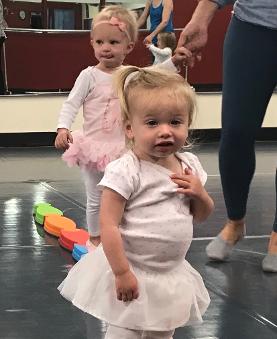 About your child's teacher: This class is taught by Ms. Stephanie, who is a patient mother of four, a creative and experienced dance instructor and loves passing on her love of dance to children.
How do I sign up?
Go to our registration page and either log in if you have an existing account with us or set up a new account by entering your family's information. Afterwards you will add your child or select your child from the students you have previously added. Then sign up for the desired class.