FALL 2020
Boys Ballet
4-week workshops introducing boys to the exciting world of ballet.
Ages 4-7 and ages 8-12. Starting September 14.
Boys Dance Too!
Ballet is a wonderful activity for both boys and girls!
In order to foster excitement for ballet in boys
we are starting a dedicated boys program this fall.
Boys are invited to join one of our 4-week Boys Workshops.
They will have a 60 min. weekly class taught by Mr. Brian where they will be introduced to basic ballet technique, strength and flexibility training all in a way that is designed to appeal to boys and themed around superheroes (ages 4-7) or knights/chivalry (ages 8-12).
Boys will explore the concepts of honor, tradition, adventure and fun
and how they relate to ballet and their own lives.

The workshop will end with a brief performance for the
dancers' families at the end of the last class.
Ages 4-7 - Mondays, 5:15-6:15 pm on 9/14, 9/21, 9/28, 10/5
Ages 8-12 - Saturdays, 1:30-2:30 pm on 9/19, 9/26, 10/3, 10/10
Workshops are FREE, except for the cost of ballet shoes ($20).
Dancers should wear black leggings/tights and a white t-shirt.
Our plan is to have interested students continue on with weekly classes after the 4 week workshop. Classes will be scheduled at the same time as the workshops and lead into a Nutcracker related performance in December.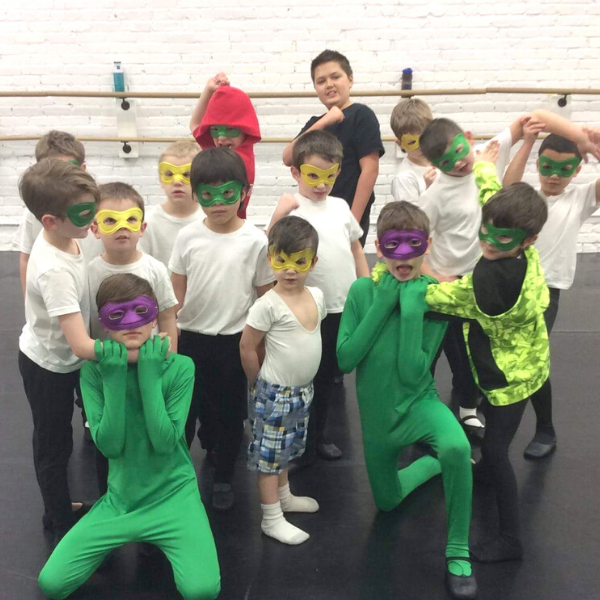 Questions?
Call or text Stephanie at 608.620.5598 or use our contact form.
© Copyright Ballet U, LLC