VYB SUMMER WORKSHOP With Ms. Judy
Join Miss Judy for a creative ballet adventure.
We will explore and create our own adaptations of the Sleeping Beauty ballet. You'll help choreograph the dances, learn ballet pantomime to explain the story, plan the costumes, design and decorate props (which you get to keep), and watch professionals on YouTube dance the ballet.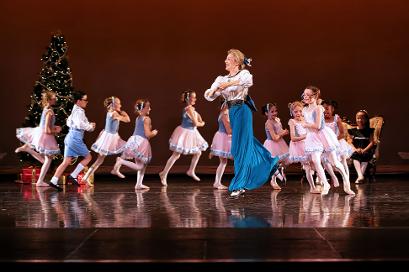 Sleeping Beauty, music by Tchaikovsky
Prologue, and opening of First Act
Imagine the excitement! The royal princess has been born and all the court and the Kingdom are thrilled to celebrate her birthday.
First, the ladies of the court enter and perform a joyful dance. The Court Herald then arrives with his trumpet to announce the baby's arrival. Two ladies of the court enter carrying the already-beloved Princess Aurora, followed by the majestic Queen glowing with pride over her stunning baby.
The guests for the christening party begin to arrive. Several beautiful fairies, emblazoned with dazzling colors, present a special blessing to Princess Aurora. All the fairies then dance in memorable solos to express their joy and bestow special blessings.
But wait! A tragic mistake has taken place. The evil fairy, Carabosse, has been left off the invitation list and she is enraged! She enters and casts a malevolent curse upon Princess Aurora: upon her 16th birthday, she will prick her finger on the needle of a spinning wheel … and die! But all is not lost. Happily, the Lilac Fairy will dance her special blessing, to dissolve the curse! Princess Aurora will not die. She will sleep peacefully for 100 years, to be awakened by her Prince.
The first act begins with the celebration of Princess Aurora's 16th birthday. The villagers dance the famous garland waltz. All are joyous!
We will have ballet dancing, pantomime, acting, props, costumes, and the lush Tchaikovsky score.
Ages 8-12. Saturday, June 22 1:30-4:30 pm $50 (includes all materials)
Parents and friends can join us for a special show at 4:15 pm!