Our Children's Program at Ballet U consists of
Tiny Dancers for ages 2.5-3 - first independent dance class for very young dancers
Leap N' Learn 3 & 4 for ages 3-5, a magical creative movement class suitable for girls and boys alike
Preballet I and II (Leap 'N Learn 5 & 6) for ages 5 - 7, introduction to classical ballet components
Our main goal for our young dancers is to encourage them to develop independence, develop motor skills, learn to follow directions, enhance their enthusiasm for dance, and most importantly to have FUN! Click on the buttons below for more detailed class descriptions.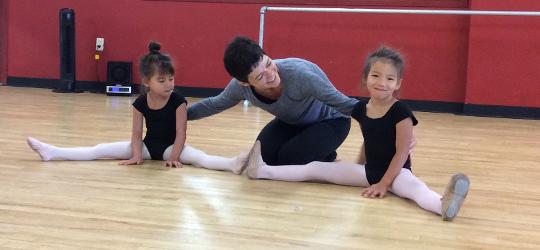 Do you belong to a Mom's Group or Play Group?
We'd be happy to design and host a custom class or class series for your group. Please contact Stephanie for more info.